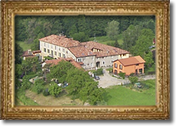 Along the two roads that cut through the hill to reach the house, you reach a place to relax and enjoy the quiet and smells of the countryside and the woods.
Some acres of land on which to walk around the house : In the forest there are chestnut, oak and beech trees.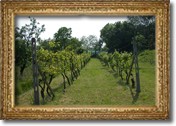 The meadows are dotted with small vineyards, rows of raspberries, fruit trees, as well as wild herbs and medicinal herbs.
Valuable is also the Chapel genitilizia dating back to 1600 with contemporary paintings of the Lombard school (the chapel can be visited on request).